Wisconsin and the countries of the EU are inextricably linked by history, culture, trade and investment. As we both move forward in the wake of the COVID-19 pandemic, those ties will be more important than ever.
When viewed as a single entity, the EU is Wisconsin's second-largest export destination -- before Mexico and just behind Canada. In 2019, Wisconsin's exports to the EU totaled $4.1 billion. Nearly half of those exports consisted of industrial machinery, medical and scientific equipment and electrical machinery. Nearly 40% of Wisconsin's imports from the EU are in the same categories. This demonstrates how integrated Wisconsin and EU manufacturing have become as parts and components cross the Atlantic in both directions.
Within the U.S., Wisconsin is a manufacturing powerhouse. Our state ranks second in the nation for manufacturing employees as a share of the total workforce and for output as a share of state GDP. In 2018, more than 9,400 manufacturers employed more than 475,000 workers and produced over $63 billion worth of output in 2018. This strength in manufacturing makes Wisconsin very attractive to EU countries looking to expand into North America. Wisconsin's central location on the continent makes it ideal for European firms to service their customers, source parts and components, and tap into academic and industrial expertise.
EU countries have a long tradition of locating in Wisconsin. Nearly 200 companies already operate more than 300 facilities in Wisconsin, with many focused on manufacturing, food processing and bioscience. Wisconsin companies also view EU countries as strong locations to expand their business because they can operate under the same set of rules across all member countries and access the members' well-trained workforce. More than 70 Wisconsin companies own more than 1,600 facilities in the EU, and one in eight have at least 10 operations in the union. Wisconsin and its businesses look to build on those relationships and remain a strong partner to the EU in the years ahead.
About the author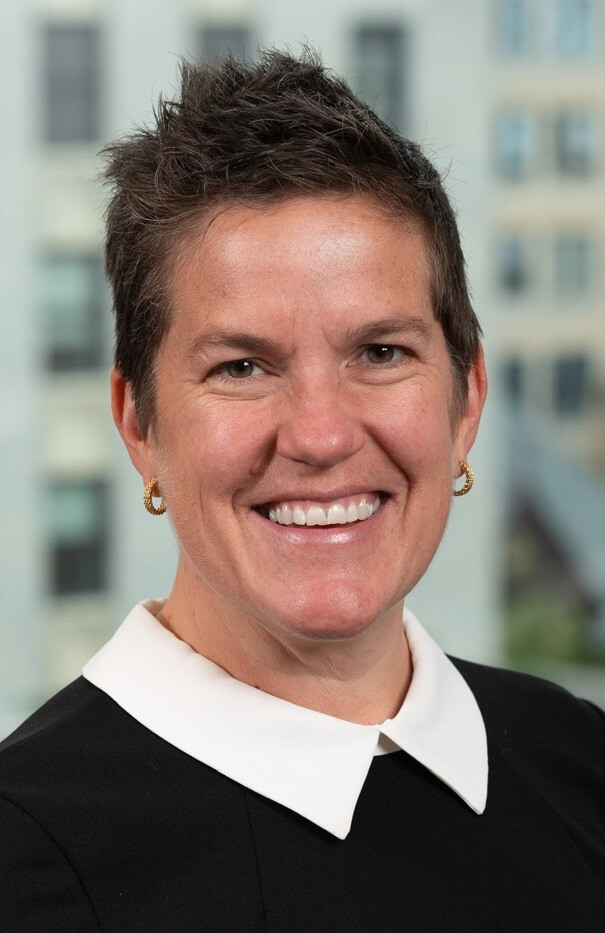 Melissa "Missy" Hughes is secretary and CEO of WEDC, Wisconsin's lead economic development organization. Before joining WEDC in October 2019, she was general counsel and chiefmission officer at Organic Valley. Her previous positions include associate attorney at the firm of Holland & Hart, where she practiced in the areas of natural resources, construction litigation and corporate business transactions. She served on the boards of the Environmental Working Group and the Organic Trade Association, where she was a three-term board president. The U.S. Secretary of Agriculture appointed Hughes to the USDA Advisory Committee on Agriculture and Biotechnology in the 21st Century. Hughes received her bachelor of arts in political science from Georgetown University and juris doctor degree from the University of Wyoming College of Law.